#BWPSTAYCATION: Two Girls. One Night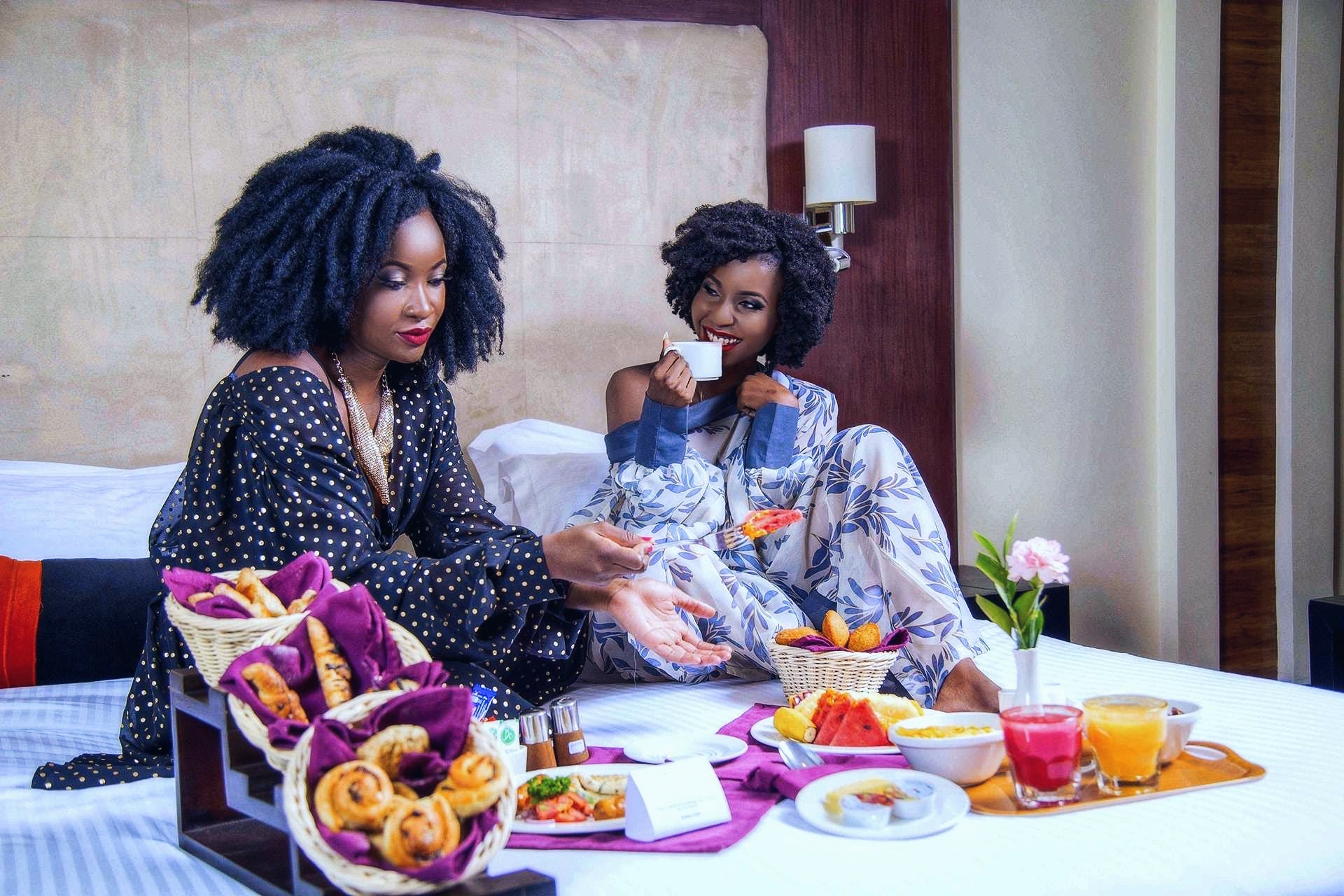 They say travel turns one in to a story teller, but does distance matter?
Does it matter if you are 5miles or a thousand miles away? I think not.
All that matters is that in that moment, in that time, your body and spirit are not in their usual setting and that is enough to do wonders.
That is what Vonette and I experienced two weeks ago.
It was surreal.
From the moment we got the invite from Best Western Plus Meridian Hotel, we couldn't sit still. What was more intriguing was the location. The fact that we were going to be away for the weekend, yet not in a far off place, in fact, just a few minutes drive from our respective homes was thrilling. It's almost like we had gone for a sleepover at the hotel.
Cool, innit?
This was my second time at the hotel. The first was also a staycation. I must say I was impressed. I bet you were too if you followed our instastories the entire time (@winnie.odande). For a hotel in the CBD, it was well worth it. A warm reception awaited us on arrival. Nora, the marketing lady of the hotel was quite helpful in the planning of the entire getaway, and together with the management did their best to make our stay as comfortable as possible. No lies, at no point did I feel like I wasn't at home. Maybe it's the company I had, maybe it's the warm hospitality of the hotel, or both. Whatever the case, I would highly recommend you check out the place. Their prices are fair enough for a four star hotel. They have won a trip advisor award, and it would intrigue you to know the establishment has been there for well over four decades.
If you still need more prodding, let these photos do the convincing from today and the coming days. We still have more to share.
Before I forget, food was amazing. You know me and food. Breakfast was my best moment. The breakfast buffet is quite big. You get a little bit of everything. Totally worth your money.
Follow me on instagram for more (@winnie.odande).
The moment also birthed an initiative or movement with Vonette, tagged #mystyletribe. All about finding your ying yang of fashion.
Do you have yours, tag them.
#dandeexplores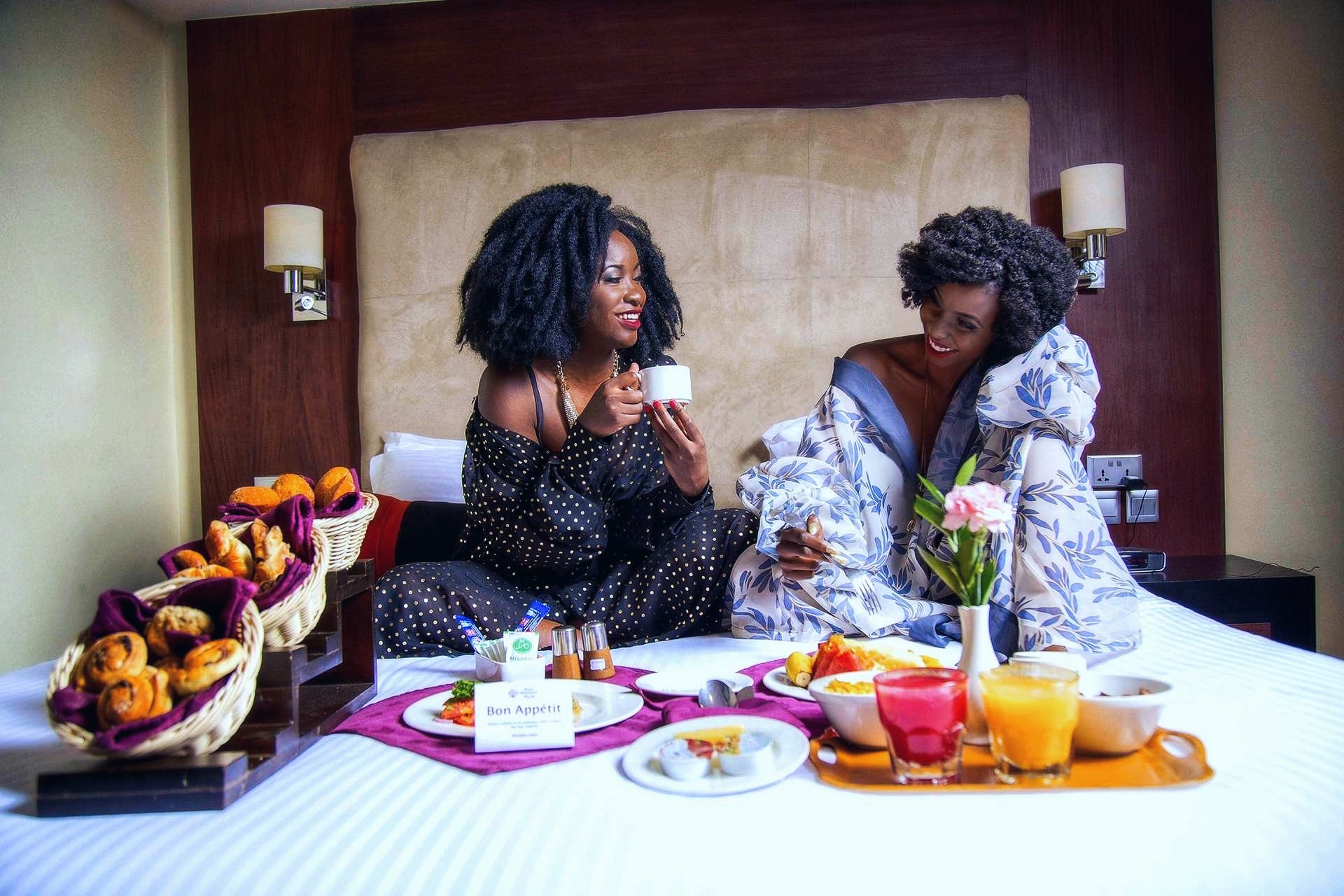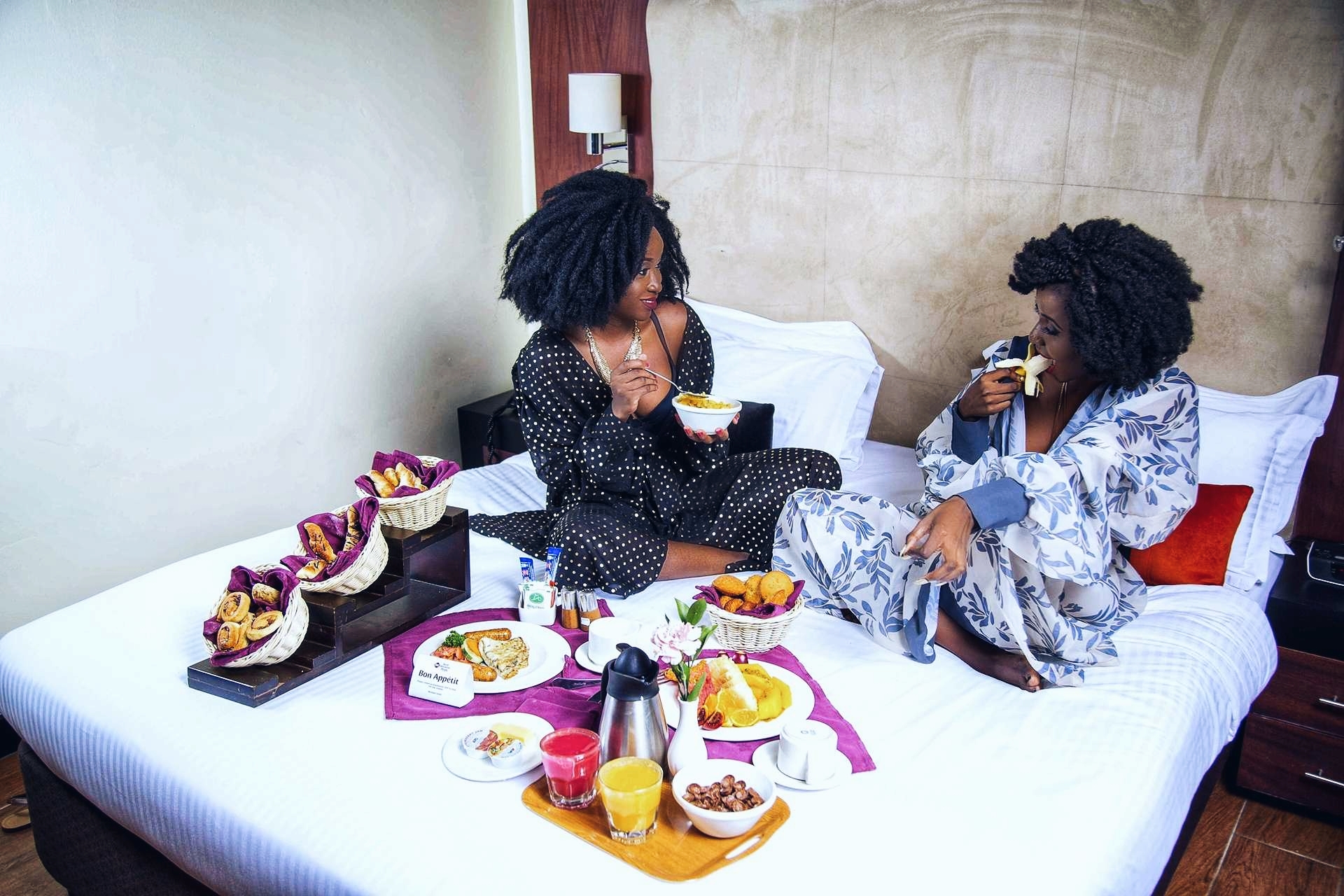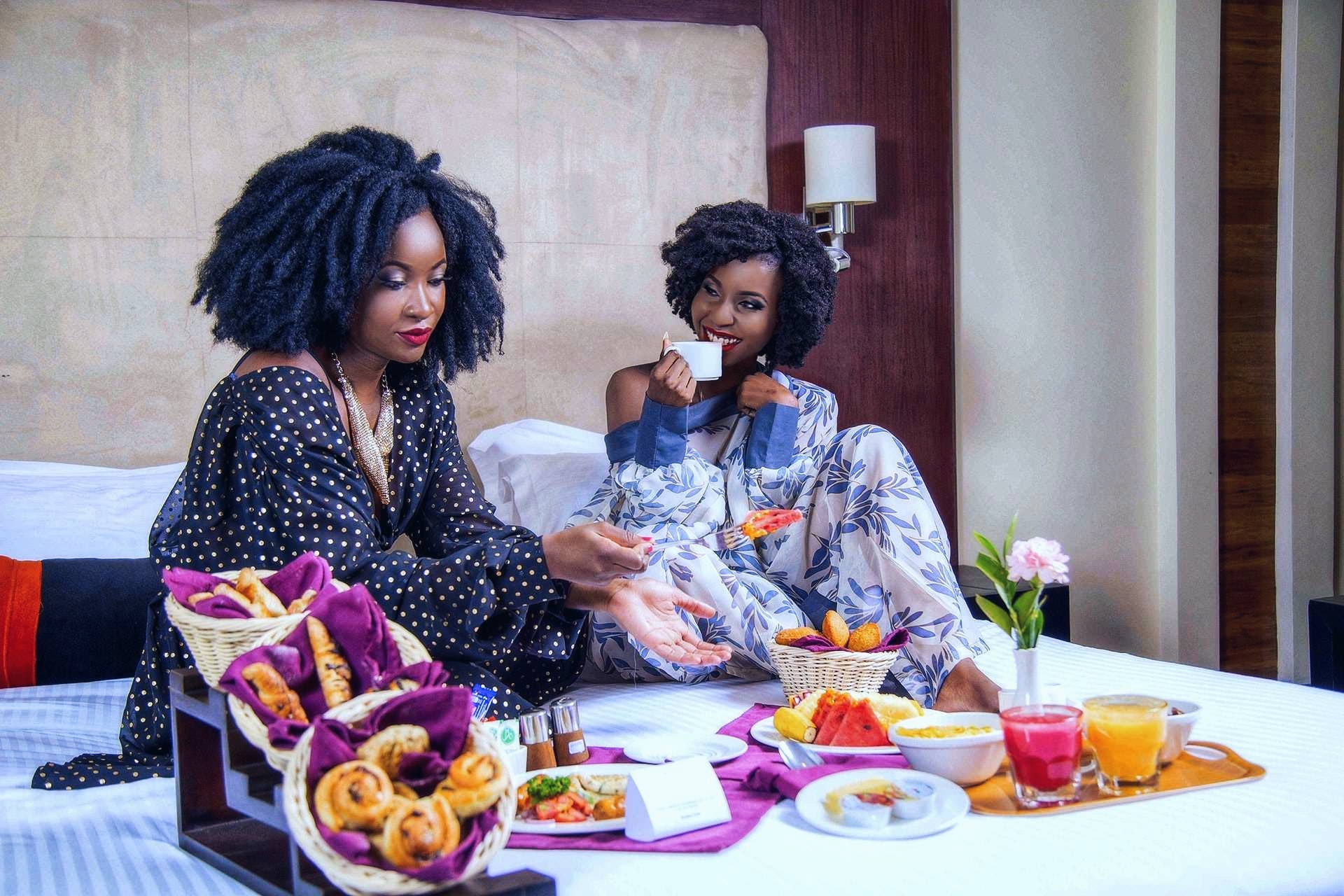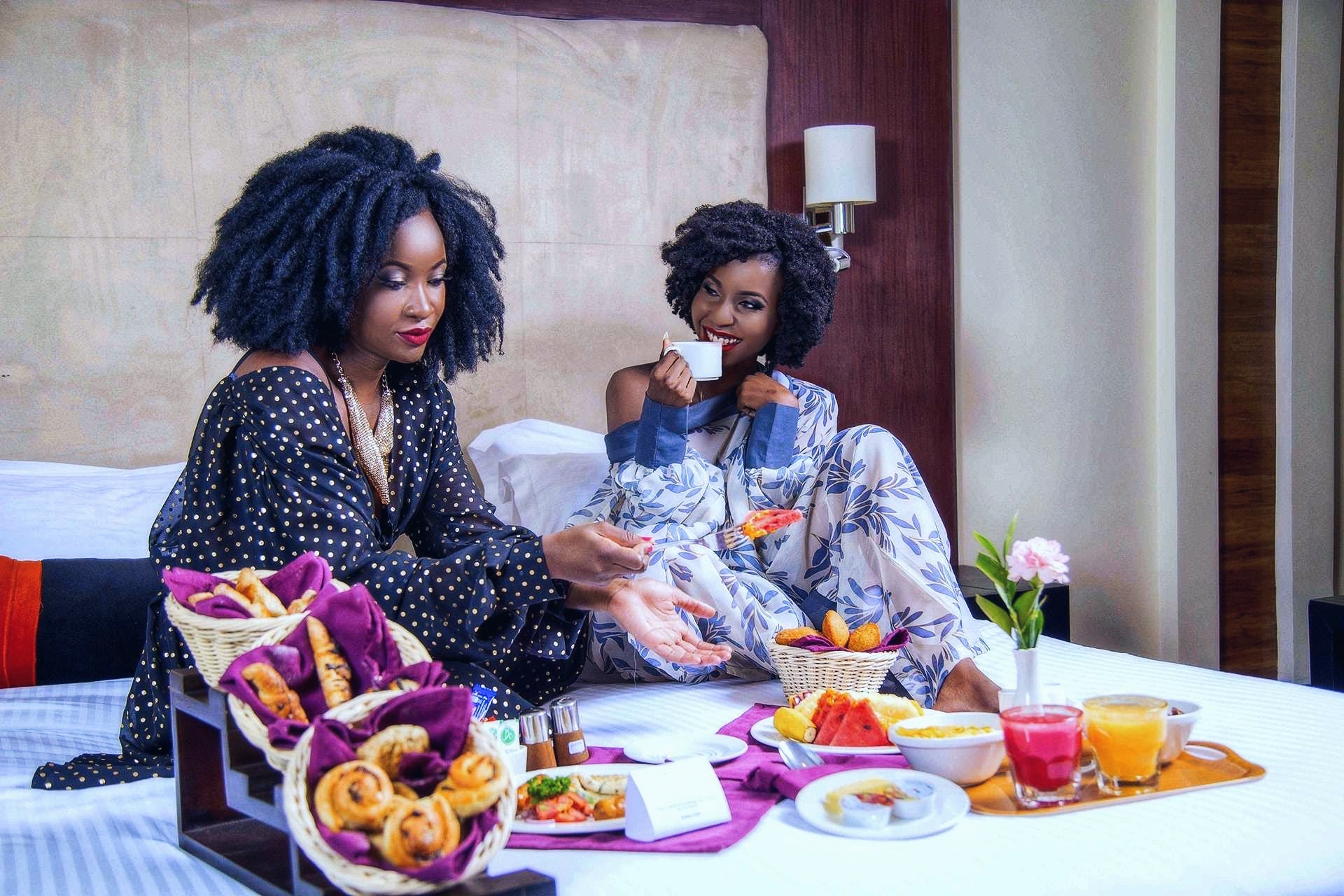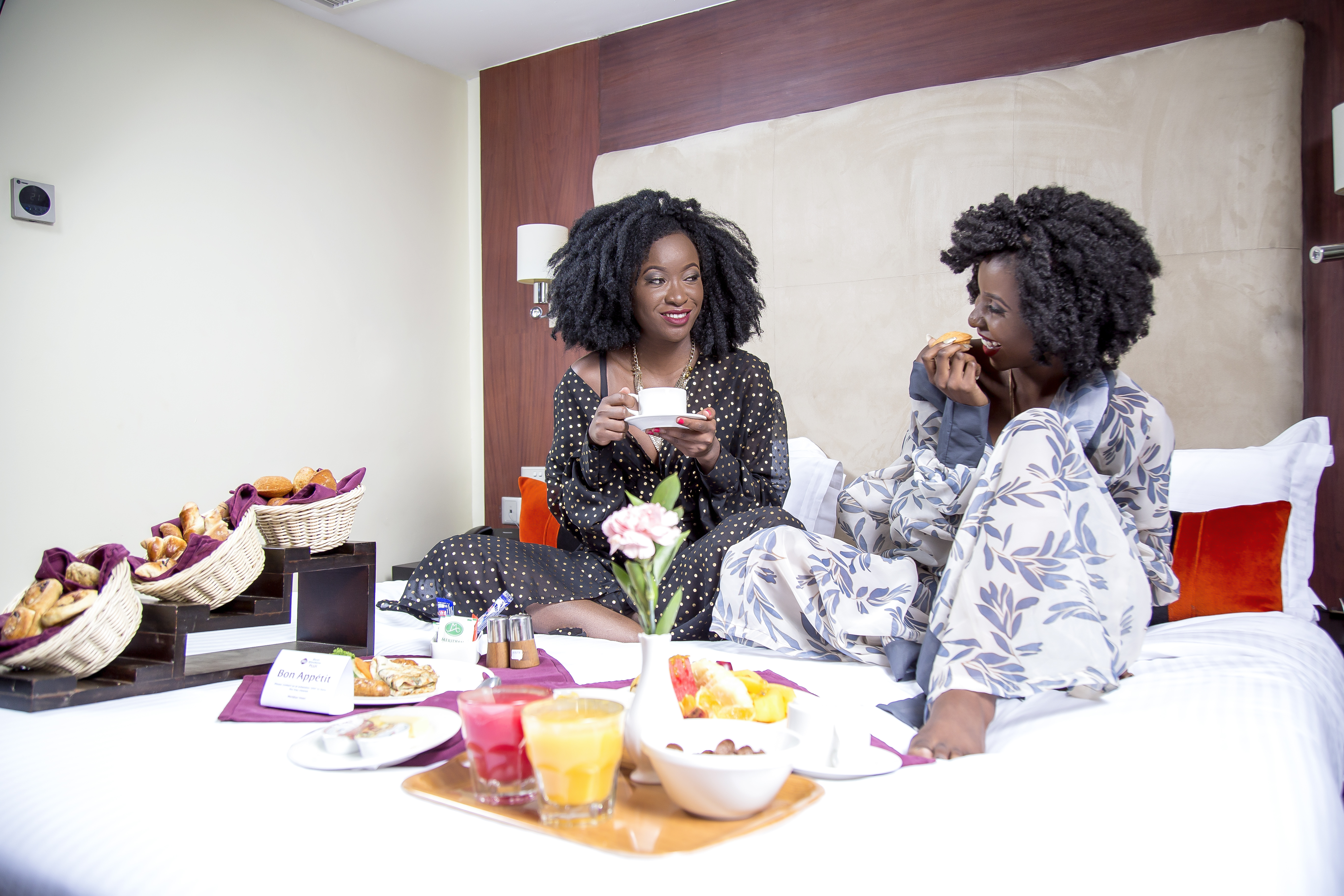 Outfit
Kimonos: HOUSE OF KAJI
Accessories: VB STORE
Photos: NJERI PHOTOGRAPHY
Mua: Edelle Noella