How to Pull Off a Velvet Look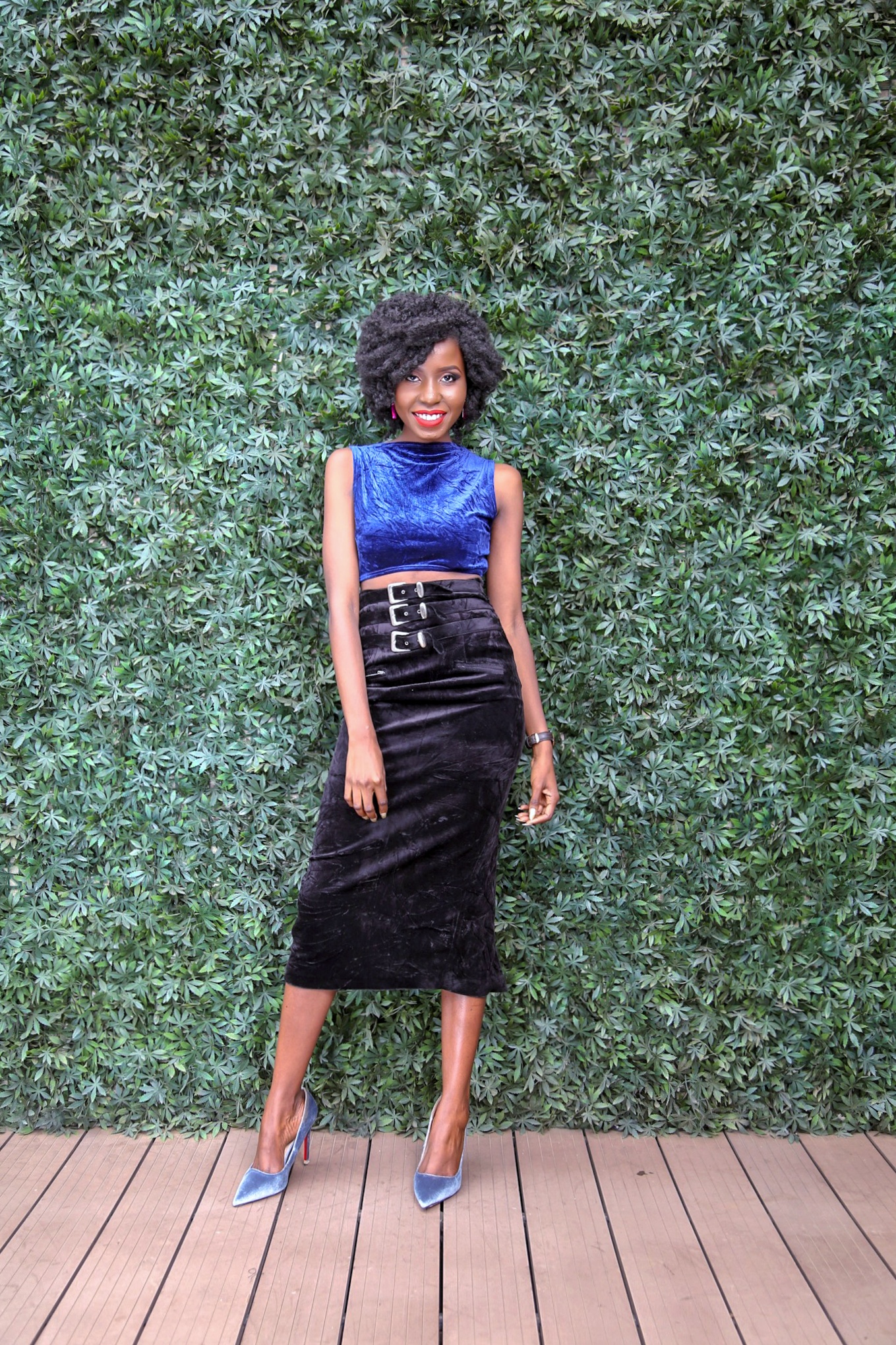 If you follow me on Instagram (@winnie.odande), I did promise to give you tips on how to pull off a velvet look.
Velvet is one of those luxe fabrics that can instantenously look elegant and glamorous but also stands the risk of looking cheap if worn badly. A 70s fashion trend, the velvet trend made a comeback last season and it looks like it's still with us for a few more to go.
Most people are wary of wearing velvet because of how one can look like a bad joke if worn wrongly. It's like that girl who doesn't know how to hide her feelings; she either likes you or not.
Let me help you with a few pointers to help you ace your next velvet look.
1. Colour x Texture
Opt for different colour and/or textures if you're going to pull an all velvet look. This helps to break the continuous velvet feel and makes it easy on the eye.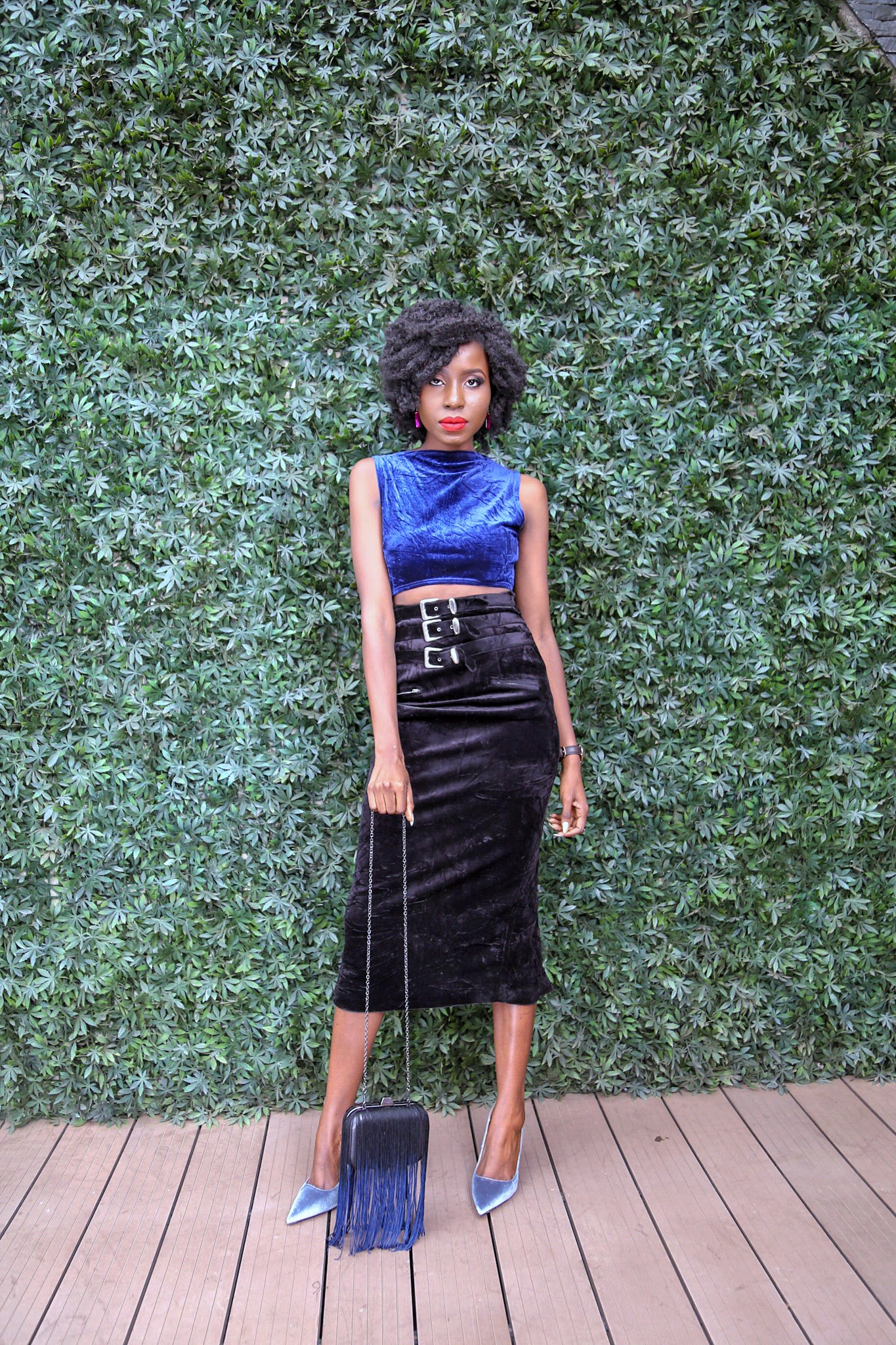 2. Fit
Velvet is one of those pieces you cannot afford to compromise on fit. Seeing that it's already a heavy fabric, the wrong fit can make you look ridiculous and that is not what we are going for. Make sure that it drapes nicely on your body.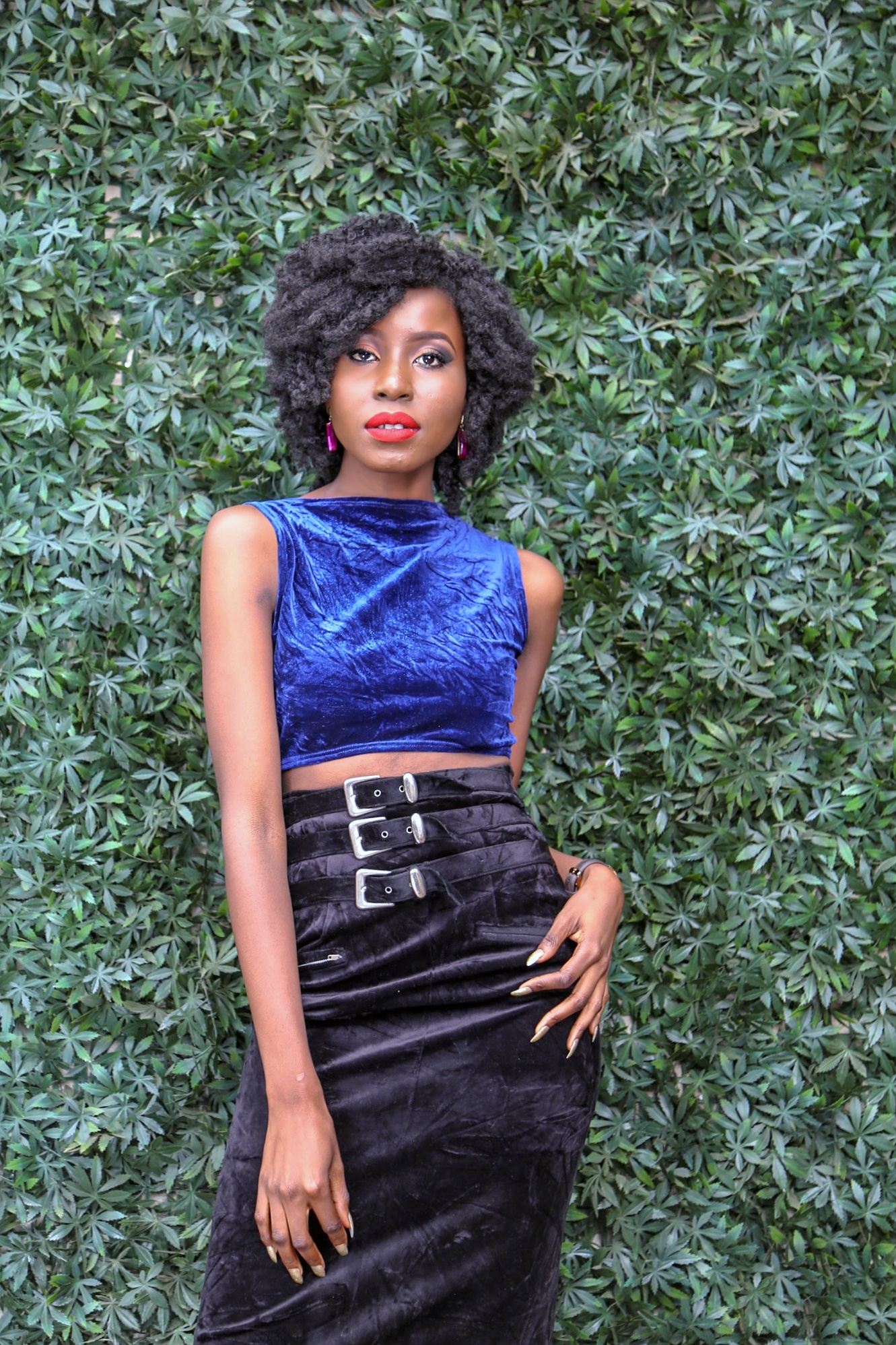 3. Occasion
Velvet is considered more of an evening wear than day wear though there are few pieces that can work for day wear as well. Night tends to bring out the royal, luxe, feel more than anything. If you're going to wear it during the day you can add on pieces that will tone or blend well with it e.g. a velvet coat and a silk top for that smooth feel.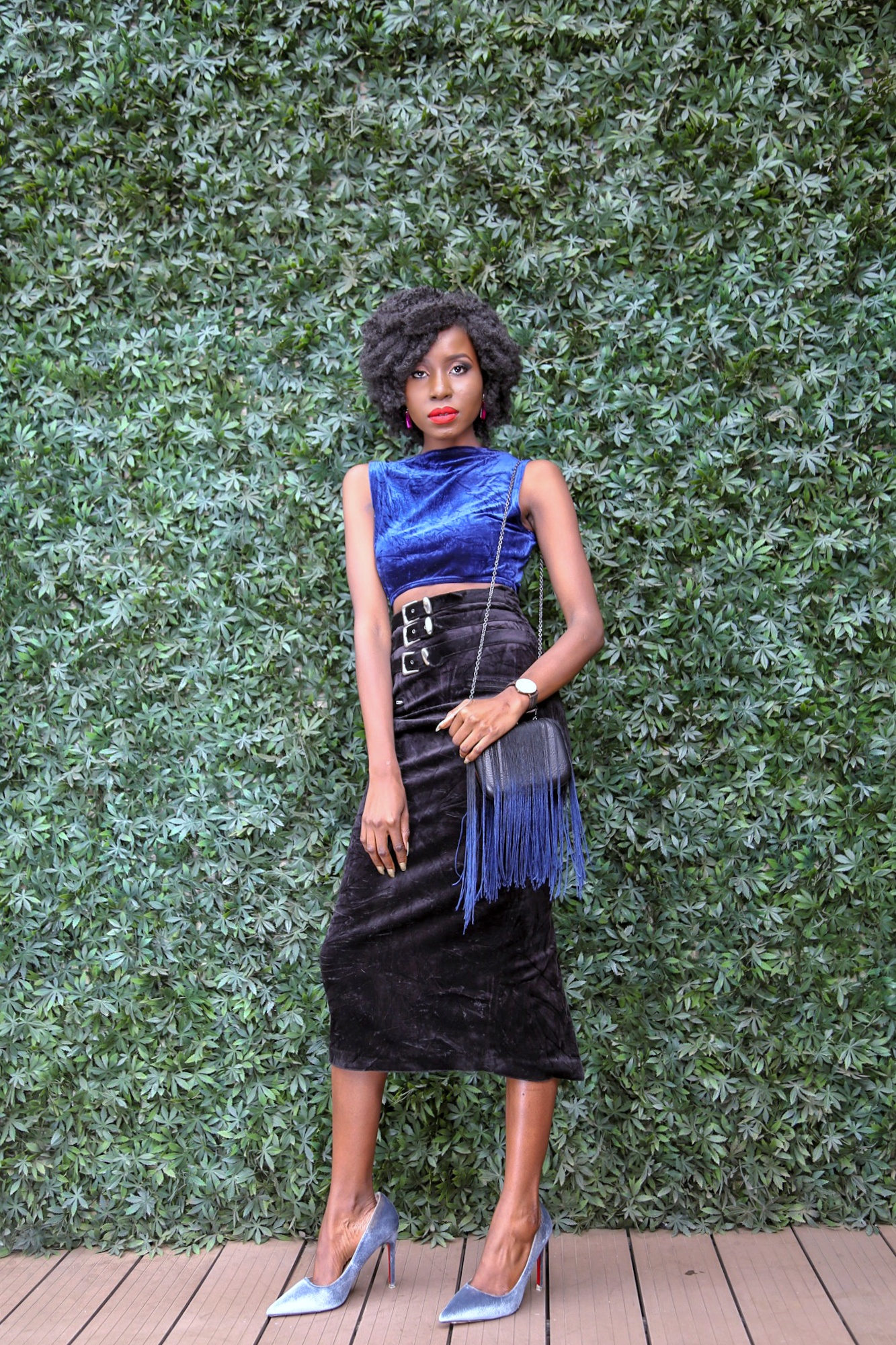 4. Accessories
When it comes to accessories, always opt for bare minimum. Remember velvet is royal and royal doesn't try too hard. It doesn't call so much on itself. It exudes confidence and class. So simple earrings, bracelet or watch is enough. Depending on the neckline you can also add on some neckpiece.
After all the Ts have been crossed, grab your favourite human, in this case, Vonette (@vonetteorinda), and step out in style.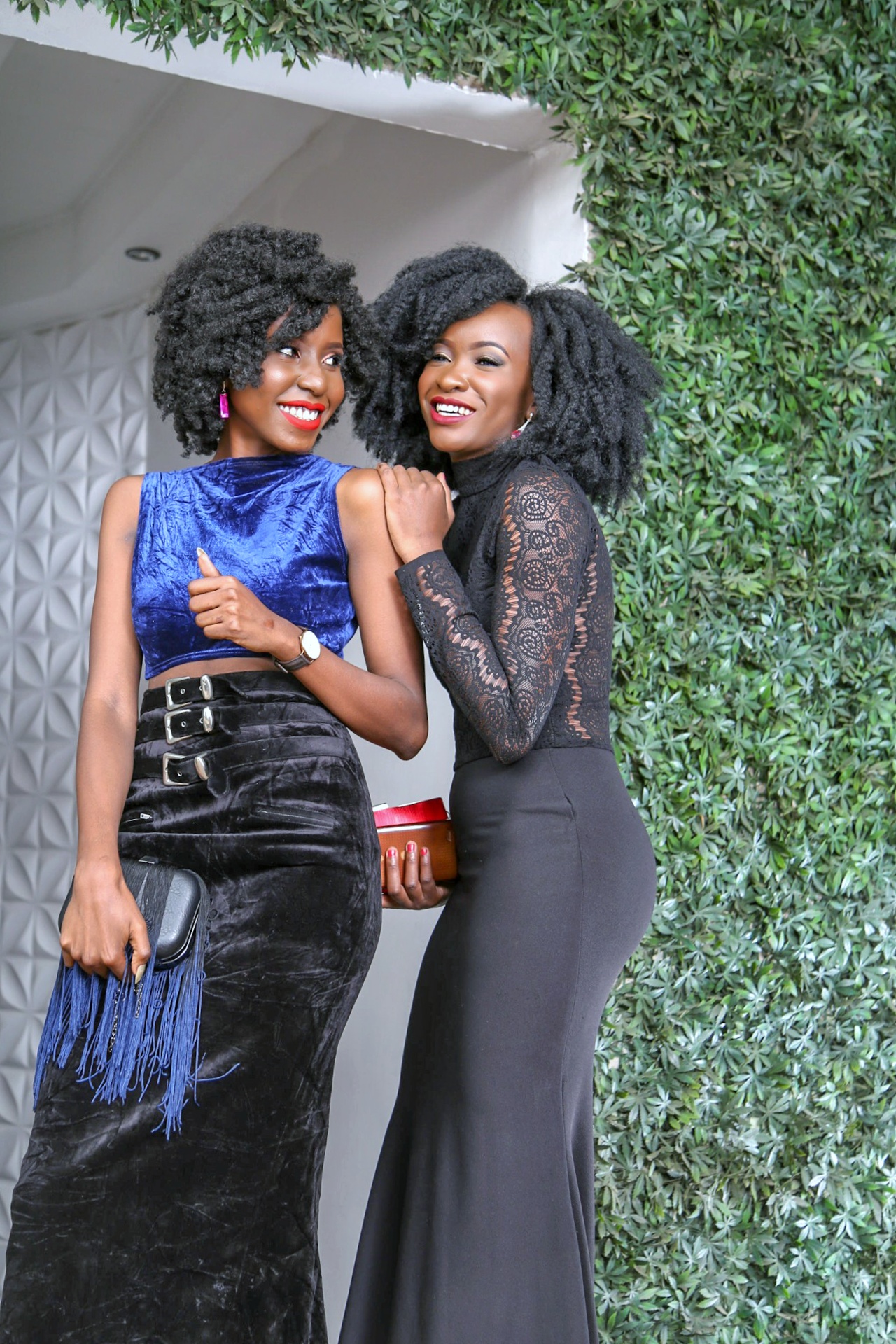 I hope this has been helpful to you. I would love to read your thoughts on the same.
#dandestyles