Meet the Browns: How to Lightly Layer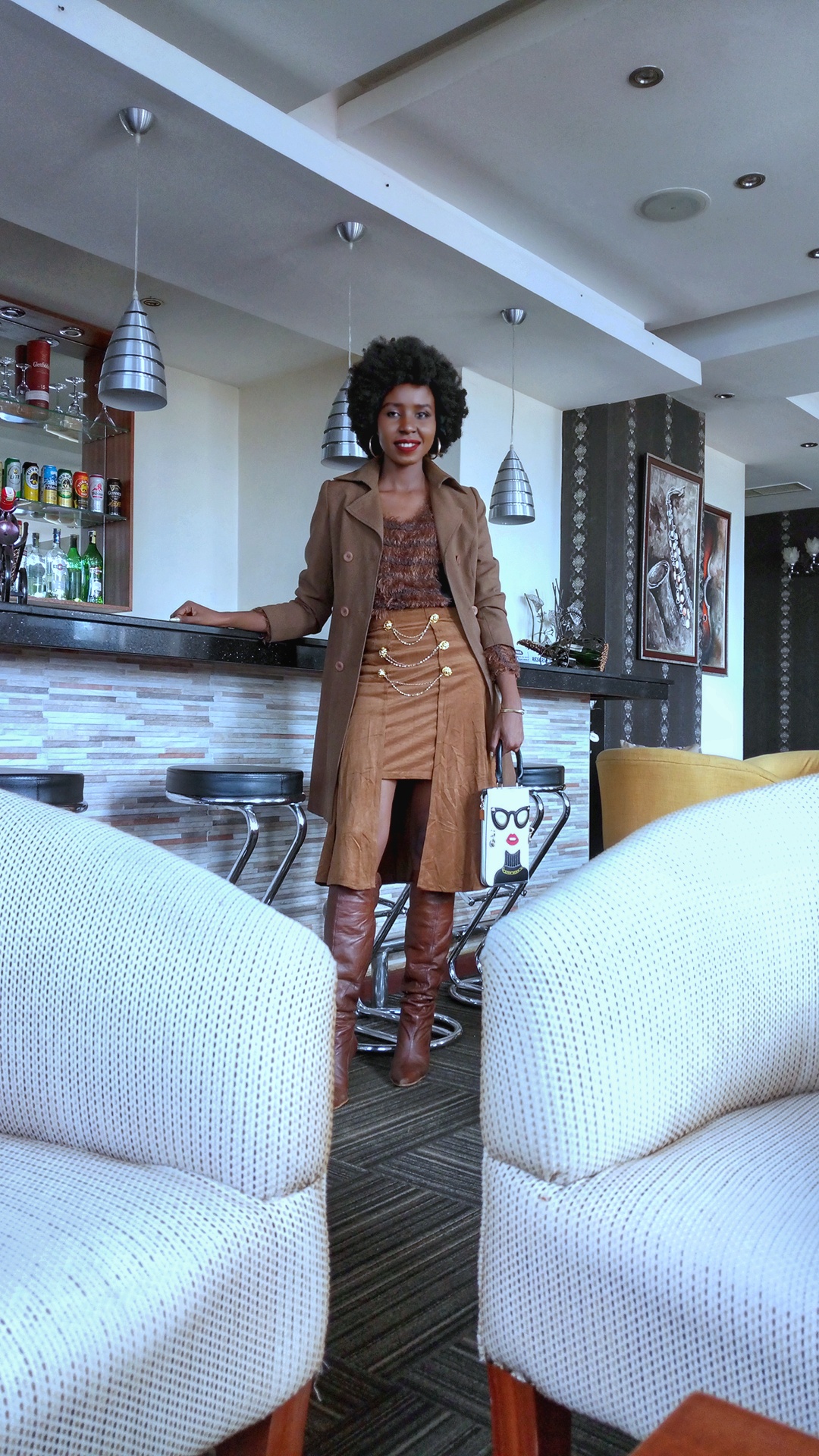 We are officially in 'winter' season, which basically means layering is in for the next few weeks.
If you're like me, you probably don't have winter-friendly clothes and you have to find interesting ways to dress up your summer clothes. It can get a little crazy at times, especially when it's early in the morning and you have to get ready for work or school.
Here's what I normally do:
Pick a foundational piece – This is the piece of clothing from which you're going to build your whole look. It could be a dress, a skirt, or pants. Most times it's usually the bottom piece.
Think of the kind of top you will pair it with. Is it a light top,heavy top, or a mixture of both. The weather can also help you decide on that.
Do you want to do light layering, or heavy layering? If it's light layering, then you will go about it as I have from the outfit below. If it's heavy layering, then you will probably add on a scarf,gloves, a light coat or sweater, before throwing on a trench-coat.
You'll hardly find me in stockings, neither will you find me wearing tights underneath my clothing. This is where knee high boots to protect my feet from the cold comes in handy.
In this particular number, my colour palette was brown. I picked the skirt first then built it up. I mixed shades of brown to spice up the monochrome vibe then added a dash of colour with this cute little purse from @lightinthebox.
How would you style this look differently?
Is it a hit or miss?
I'd love to read your thoughts.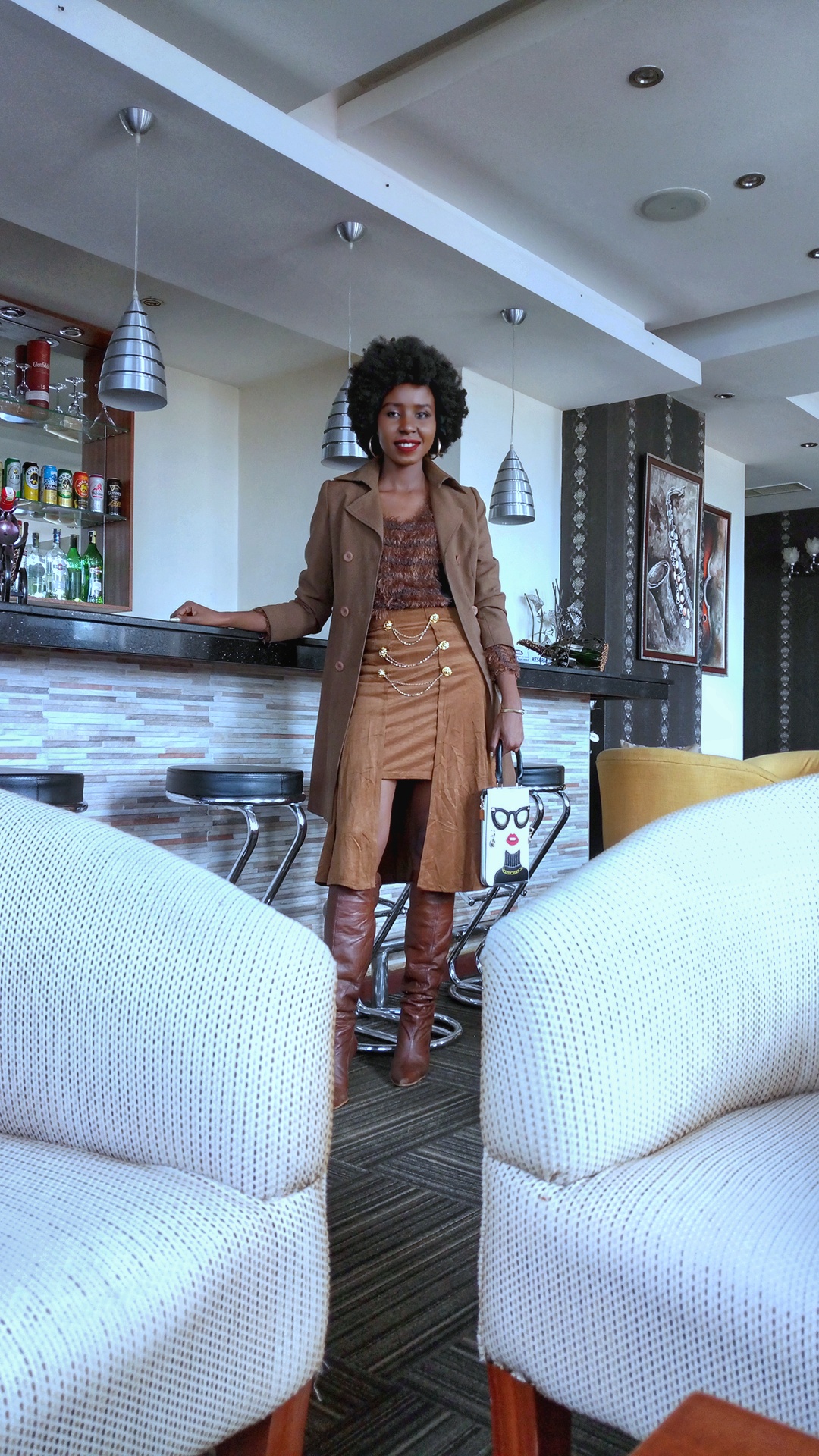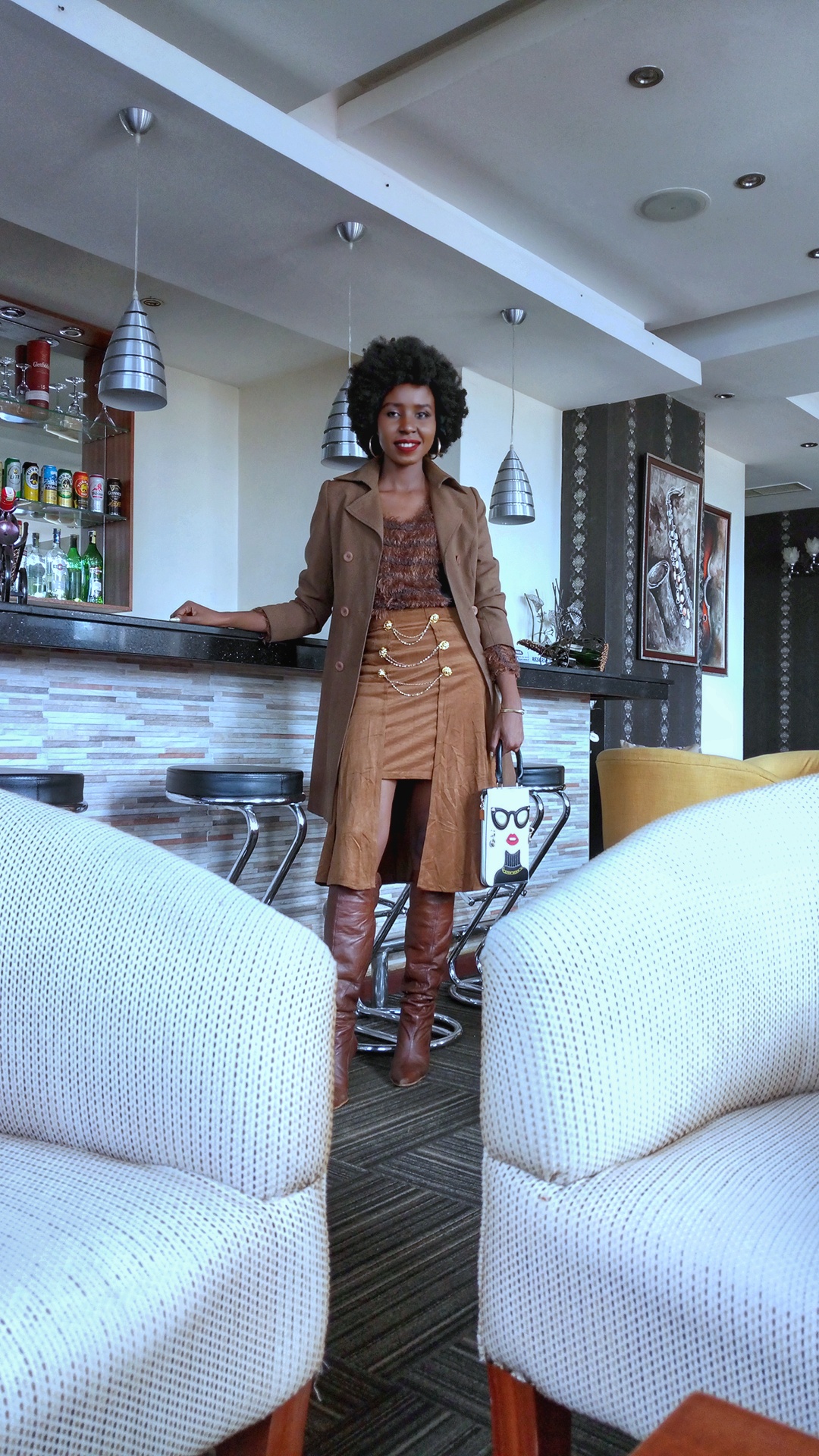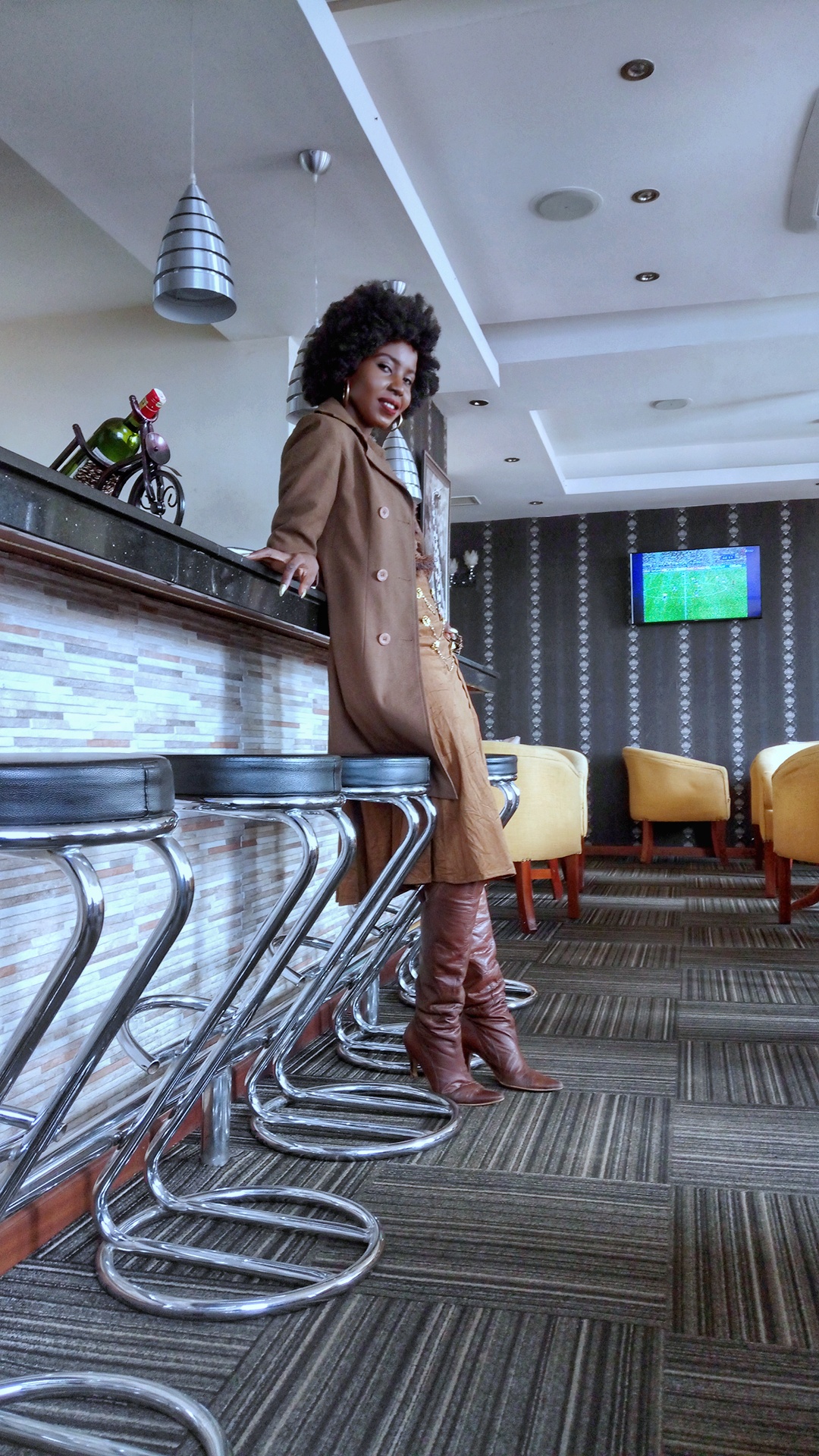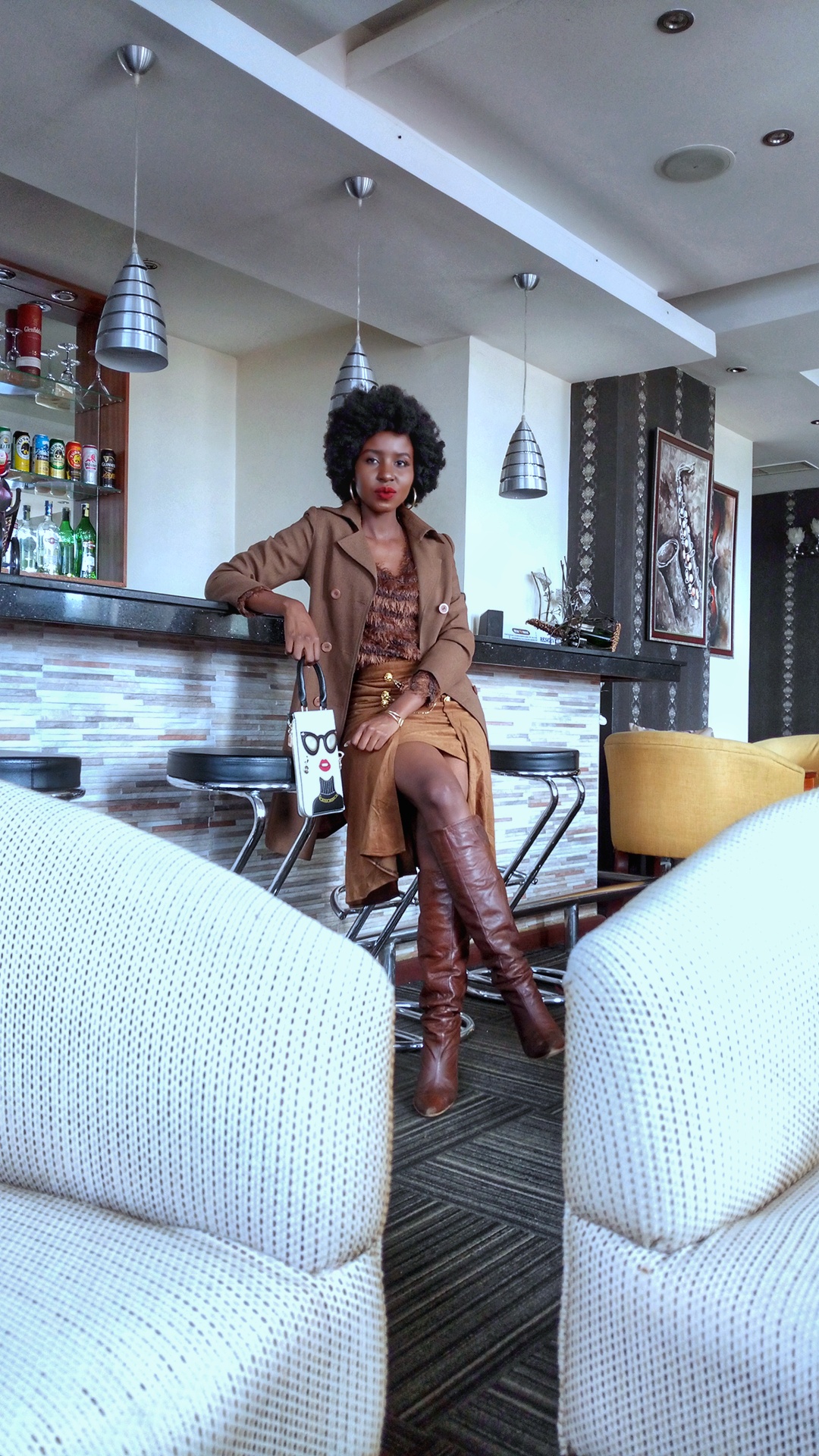 Outfit Details
Top: @beckysvilletrends
Skirt: @taamali_kenya
Bag: @lightinthebox