The Cyan Power Suit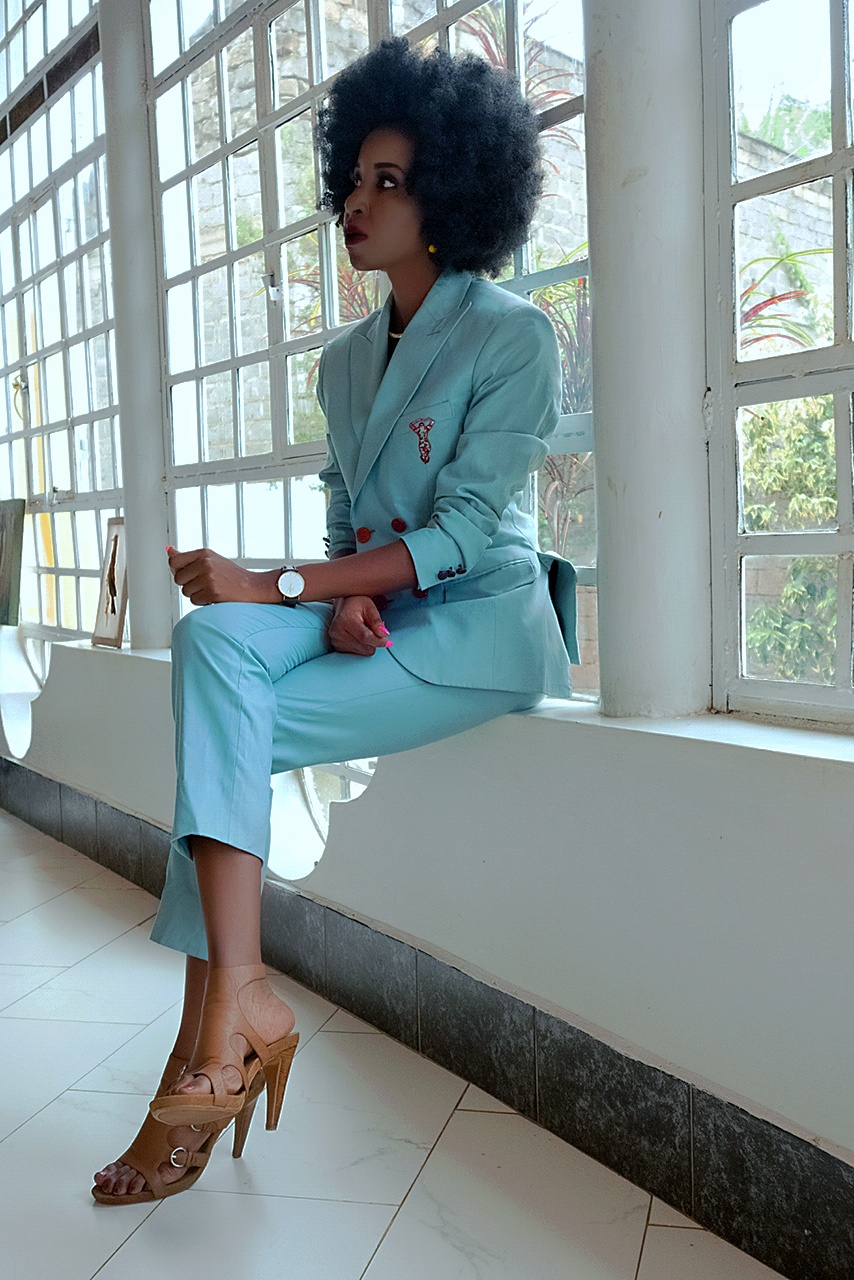 Never say Never.
Let me start with that.
Growing up I used to say how you will never find me in a suit. I hated the suits that were in the market. I hated that they represented the system. They felt so rigid, so lackluster, I couldn't picture myself in them. Even when going for interviews, never did I wear suits. My sister used to tell me to at least buy one for interviews but I wouldn't have it. They were just not a representation of me. Then came in the cyan power suit, a made in Kenya piece.
A moment please.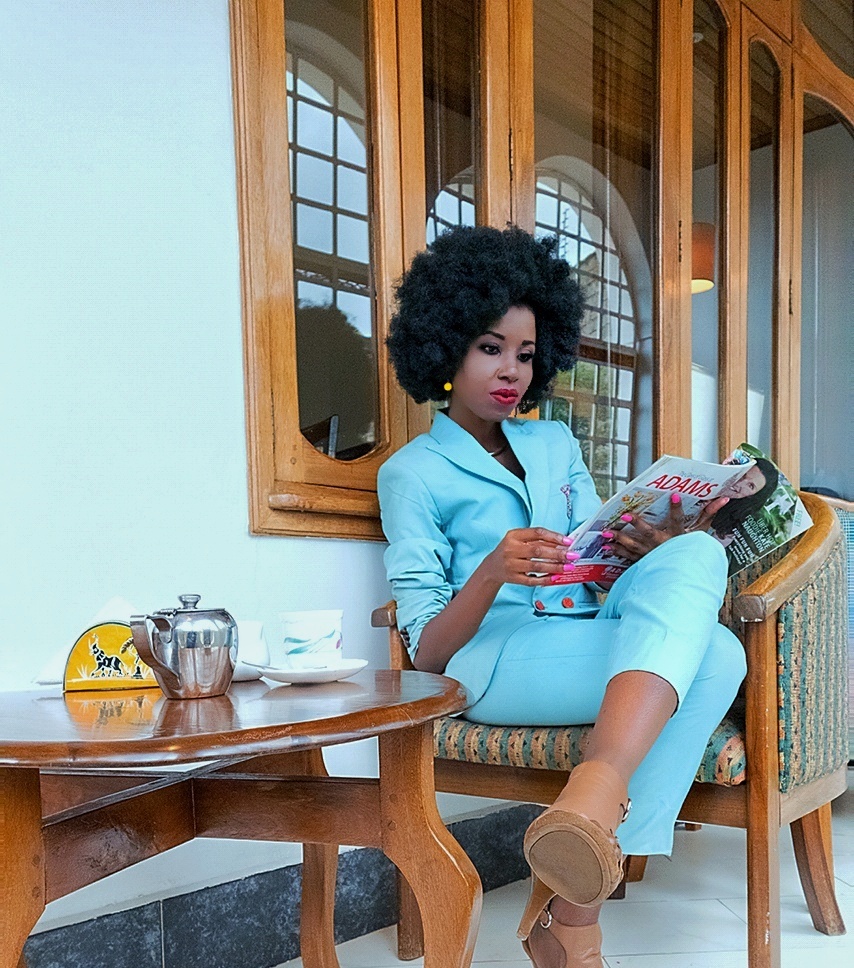 Yes love.
This is like the guy you swore you would never date, then he comes into some money, spruces himself up and suddenly he looks like a million bucks and you have to swallow your words, and with it your pride.
Cyan is a greenish-blue colour and the fact that it has one of my favourite colours in it, green, what's there not to like? The cut and fit was perfect. It gave me a sense of pride, power and excellence. Explains why we normally refer to them as power suits. Just to jog you through history, Coco Chanel is the first designer credited for incorporating suits to womenswear in early 1900s, 1914 to be specific. After that, the power suit evolved in many ways but the person responsible for pairing pants with female suits is designer, Marcel Rochas. Giorgio Armani, YSL and many others also jumped into the fray and came up with their own designs that were better than the originals. You need to keep in mind the era that these suits were designed. Wearing a suit wasn't something normal, the women who donned them were considered emancipated and empowered. It was their way of fighting for their place in the corporate world. They had to look like the men to give off an aura of authority.
Aren't you glad we no longer have to deal with that in the same intensity as they did? We no longer have to use attire to fit into male molds and loose our femininity because of the women who went before us. No more boring, padded, baggy suits to contend with.
So why has that type of suit fallen off of our radar? According to Meredith Lepore at career development site Levo, "We are seeing this trend because there are just more women in these top positions who determine what is an appropriate look for the office." Many of us are finally writing our own scripts, and deciding, for ourselves, what's appropriate and what demands respect.
To finish off, this suit is a #MadeinKenya suit by one of my dearest friends, Mutua K. Mutuku.  Hit him up and let him hook you up with a designer suit that is 100% Kenyan.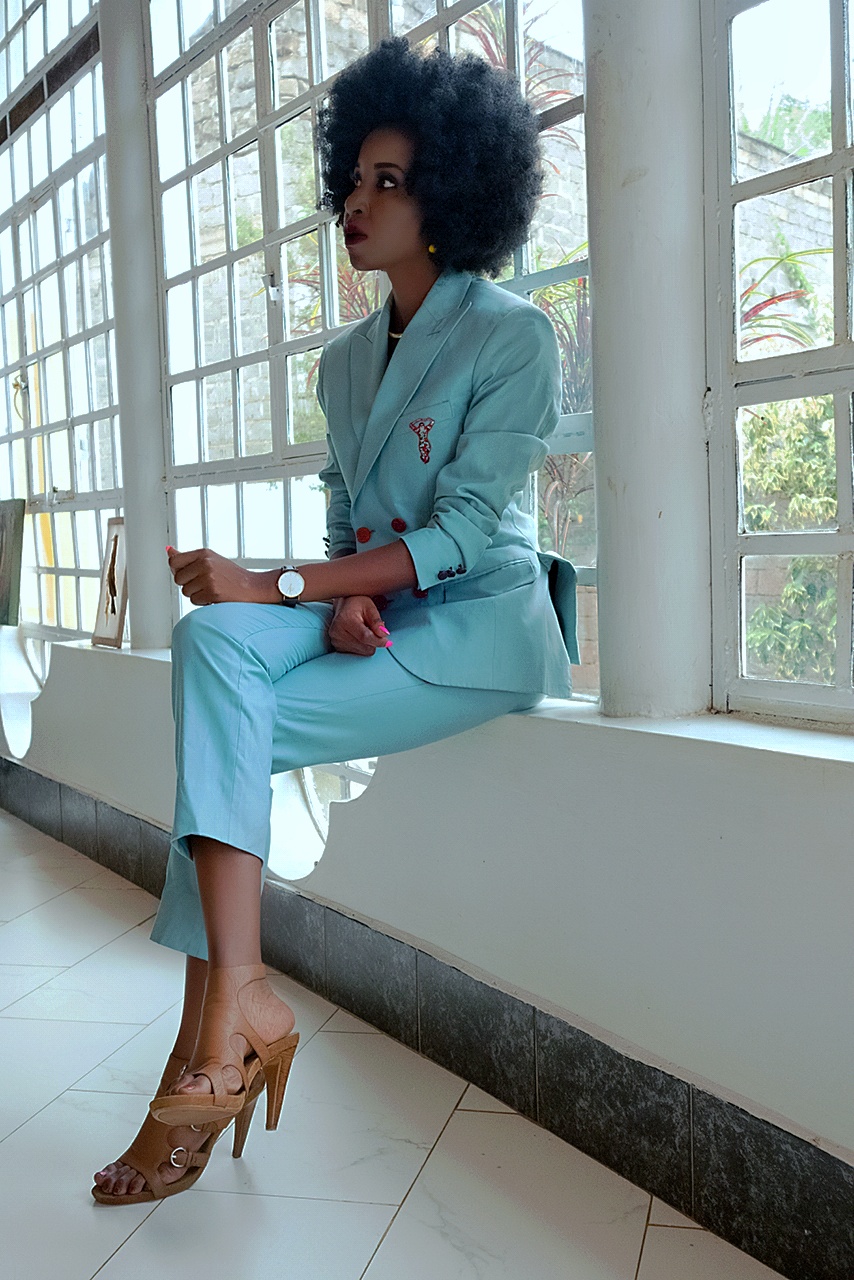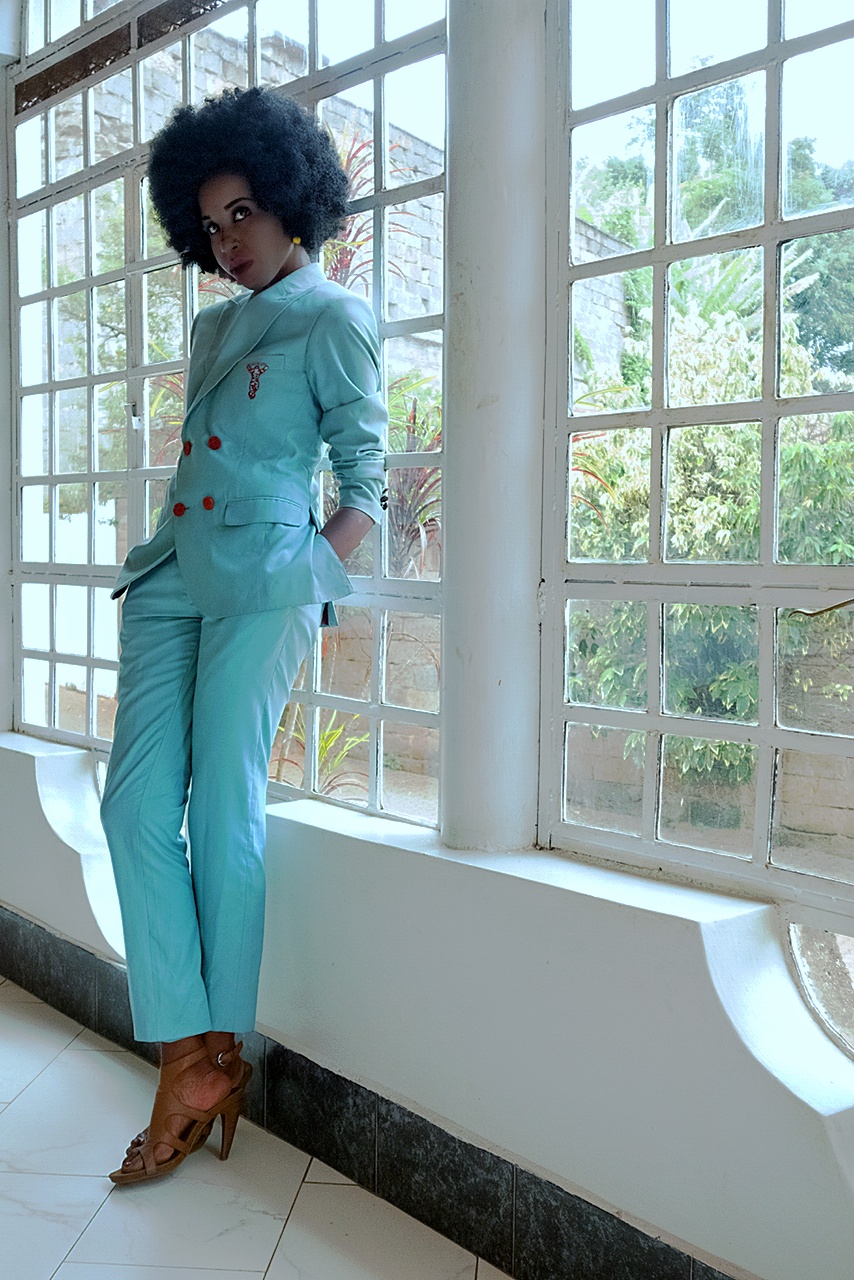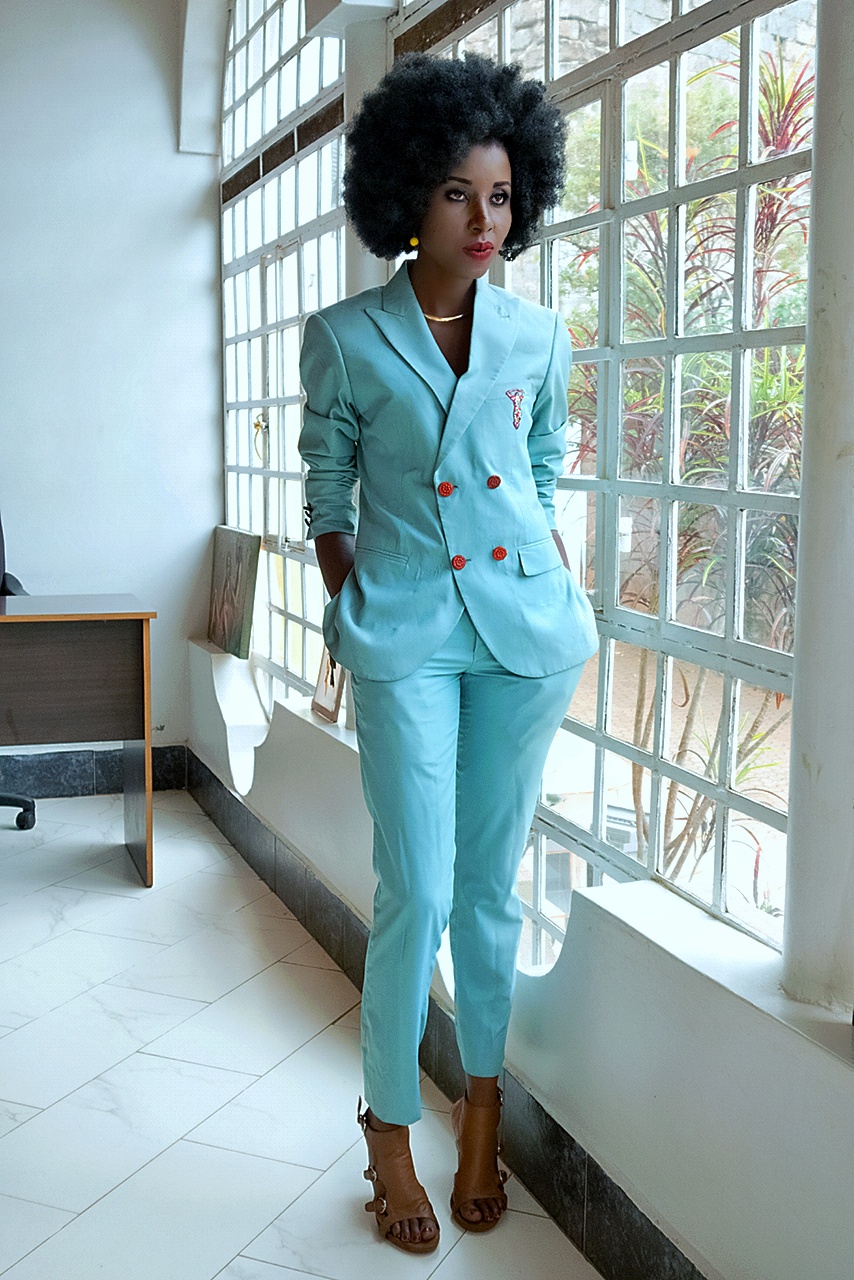 Details: Suit – @squire_ke| Watch – @danielwellington| Shoes – @aldo_shoes| Mua: @makeupbyyunkenya
Photographer: @kiariikimaniphotography| Location: @lavingtonhillhouse
#dandestyles