How to Pull an 80s' Look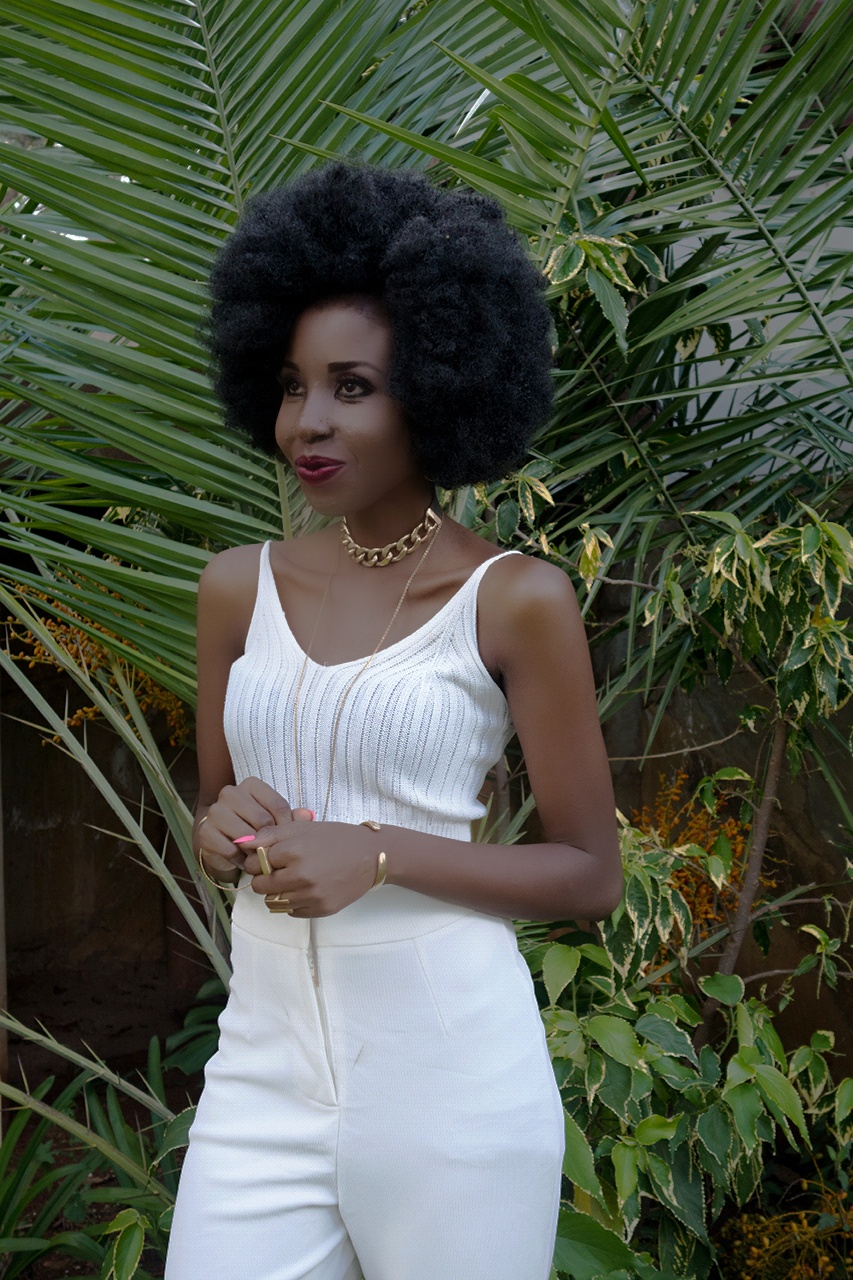 I'd like to consider myself an old soul, literally and figuratively. I find a lot of my style borders on a mature, vintage, 80s vibe. My general style is eclectic, meaning you can find me in anything. I don't put myself in a box when it comes to dressing, but of course that doesn't mean that anything goes. There are stuff I won't wear because of age, environment, etc but I pretty much wear everything.
Anybody who knows me knows my love for big hair. I always have big hair on. I tried to experiment with something different as seen on the first post and I can assure you that mistake will never be repeated. I have never felt so naked, so uncomfortable. I felt like everyone noticed something was amiss, and frankly, they did. The stares and laughter I got the whole time I had the cornrows were enough to want me to pull them out.
Anyway, for this shoot this big fro took me to way back when Fresh Prince of Bel Air was a big deal. You know, when the music playing on your radio was as if the writer had had some premonition about you because every word hit home. Back when the 16 bars in a song actually had words and not just beats and gibberish subject to self-interpretation. It took me back to a good time. To complete the 80s, look I had on a pair of white culotte shorts. I love these shorts. They are different, though there's a risk of your legs looking way thinner than usual because of the length.The fabric was also perfect as it's a bit tricky to get a a white outfit, specifically pants, with a heavy material. This one wasn't as heavy but it was perfect for me. Can I just add that this Shein crocheted crop top has become one of my favourite pieces from the day I got it? I think I wore it like 4 different times on the month I received it. Don't give me those eyes, clothes were meant to be worn. It's quite affordable as well, you can check out the link, it's still in stock. It's versatility is what you will love most as you can wear it with almost anything.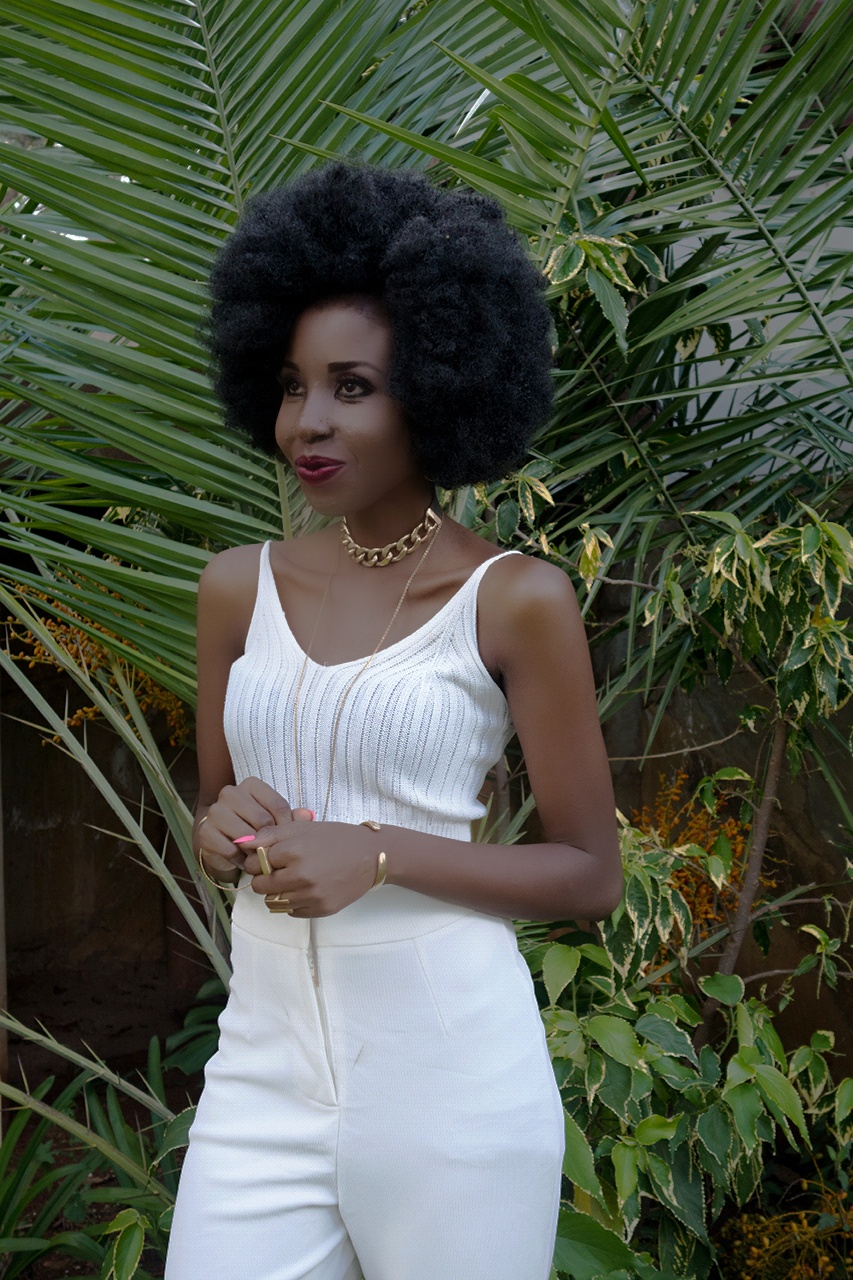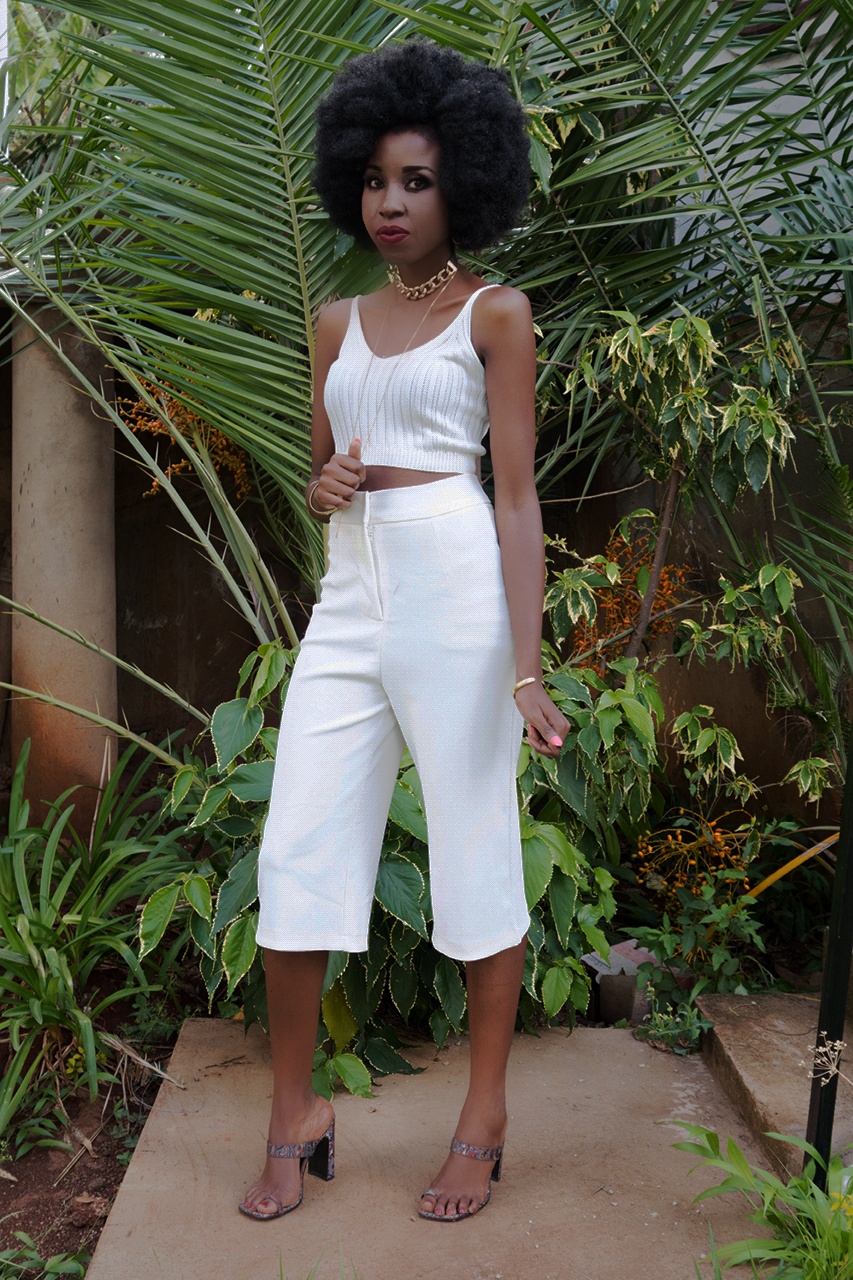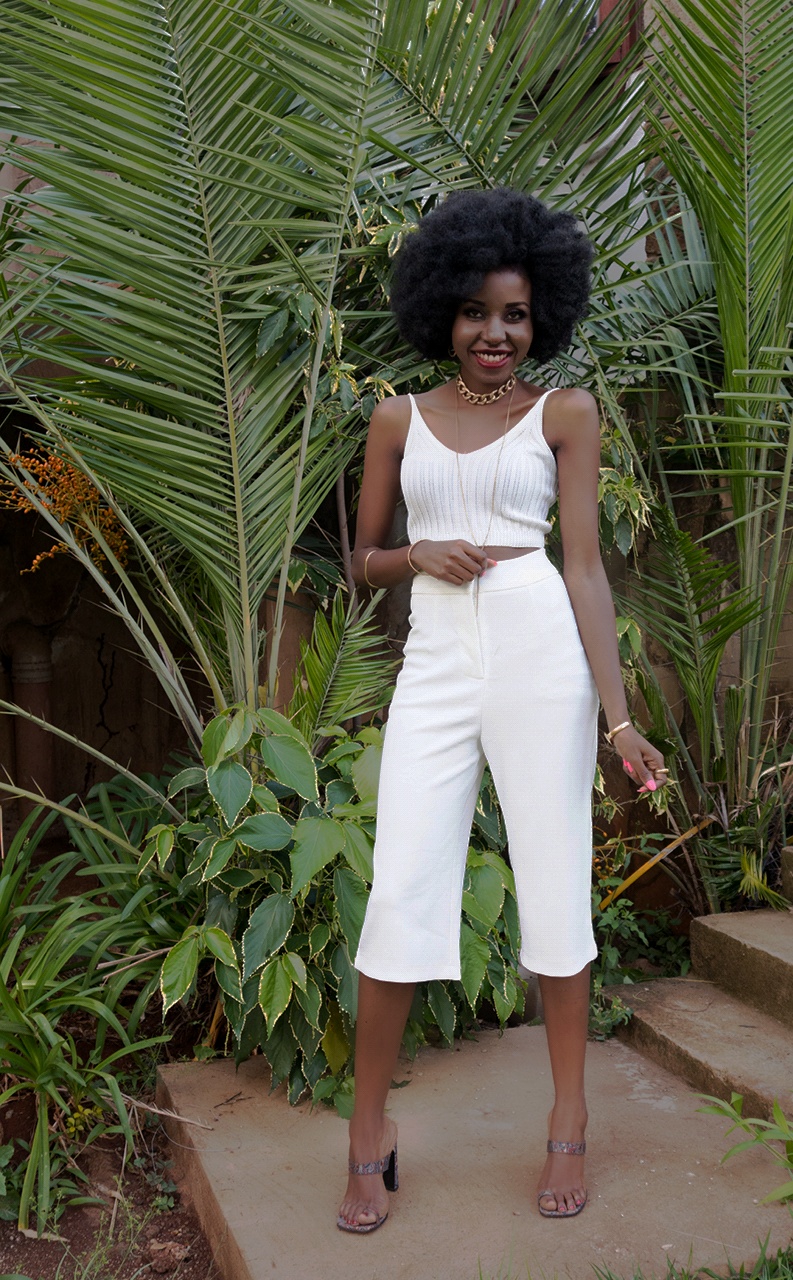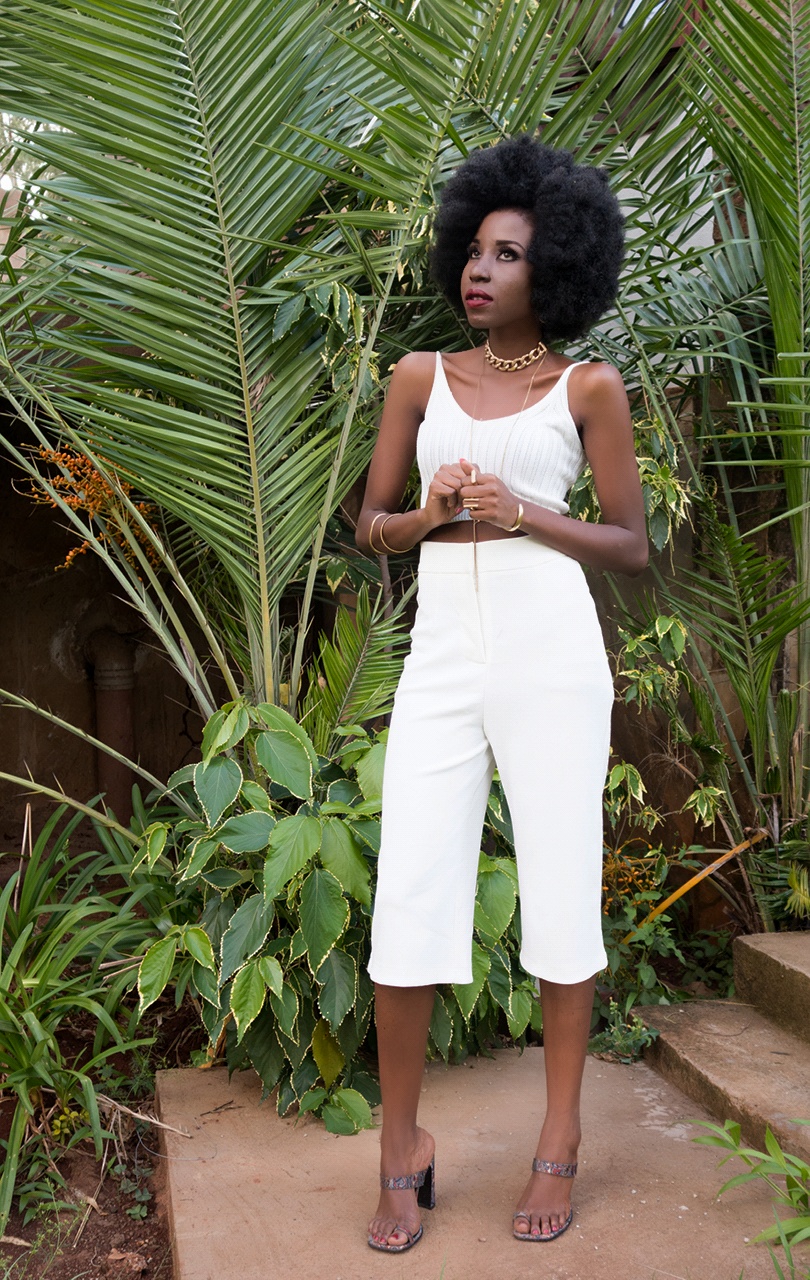 Details: Crop Top – Shein | Shorts – Thrifts | Accessories – Maasai Market| Mua:@makeupbyyunkenya
Photographer: @kiariikimaniphotography | Location: Lavington Hill House
#dandestyles